More than 526,000 readers took part in luxury travel magazine Condé Nast Traveler's survey in 2023, to select the best hotels, resorts, cities, countries and more.
New Zealand beat out Australia on the list of the best countries in the world by seven spots, with New Zealand ranking fifth and Australia coming in at number 12. However Sydney was the only city from Australia and New Zealand to make the list of the top 10 best cities in the world, ranking eighth globally.
One hotel each from Australia and New Zealand made it into the top 50 hotels in the world, with 195-room Park Hyatt Auckland coming in at 23 and The Fullerton Hotel Sydney, with 416 rooms, coming in at number 22. Both these hotels have a variety of meeting space, with The Fullerton Hotel having both the largest pillarless hotel ballroom in Sydney and the stunning Heritage Ballroom, with an 11m high domed ceiling. The Colony Palms Hotel and Bungalows in California topped the list.
In terms of the top ranked hotels in Australasia, all three Australian hotels from The Langham Hotels and Resorts made the local top 10, with The Langham, Melbourne in 10th position, The Langham, Gold Coast coming in at eight and The Langham, Sydney ranked third. Four Seasons Sydney came in fourth, the Park Hyatt Sydney was fifth, to Western Australian properties, COMO The Treasury and The Ritz-Carlton, Perth came in sixth and seventh, while The Tasman, a Luxury Collection Hotel in Hobart was in ninth position.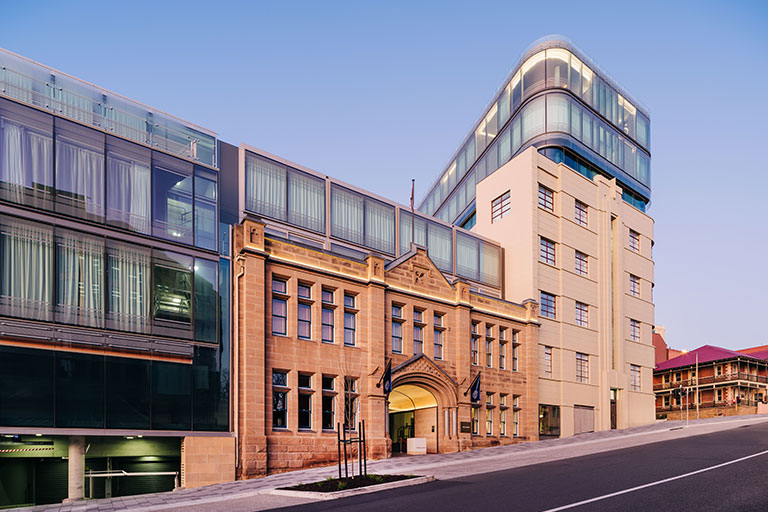 General manager of The Tasman, Stephen Morahan, said it was an honour to singled out as the best hotel in Tasmania.
"It affirms our hyper localised approach to creating an hotel experience like no other in the region and boosts the team to keep on building on our already solid foundation," he said.
Just one New Zealand property was on the list of the 50 best resorts in the world, with Wharekauhau Country Estate at Ocean Beach at the bottom of New Zealand's North Island, coming in at number 46. With 16 cottage suites and a three-bedroom villa, the 3,000 acre property, which is also a working farm, can host small conferences and incentives.
Only two other resorts in Australia and New Zealand made the top ten in Australasia and the Pacific, with Fiji dominating. The off-grid Kittawa Lodge, on Tasmania's King Island came in second, although, with just two one bedroom lodges on the 96-acre property, it's not a business events prospect. Coming in at six, The Lodge at Kauri Cliffs on New Zealand's North Island can cater to small corporate groups, with 23 accommodation options on 6,000 acres.
Australia has featured on two other recent "best of" lists, including the first World's 50 Best Hotels list and the 2023 Eventex index for the top 100 global event organisers and agencies.