Vinpearl Landmark 81 is Vietnam's tallest building. Flanking the Saigon River, the 461m high skyscraper's iconic tower stands for the new Vietnam, and hotel guests can enjoy both modernity and exquisite Vietnamese hospitality.
"At Vinpearl Landmark 81, Autograph Collection, we understand that today's meeting planners are seeking a point of difference to stand out from the crowd and live long in the memory. Complementing Vietnam's largest ballroom, spectacular Sky Studios on the 69th floor and breathtaking terraces, our talented MICE team will elevate events to exciting new heights," said Goetz Bauer, cluster general manager for Marriott.
The luxury hotel with 223 rooms and suites occupies levels 47 to 71. The 1,020m2 Grand Ballroom can host 1,500 guests at cocktail receptions, 1,000 delegates seated theatre-style or more than 750 diners in banquet configuration. It may be divided into three rooms with a large foyer for coffee breaks or standing buffets.
Another four meeting rooms seat from 24 to 100 people in various layouts for seminars, cocktails and banquets.
Spectacular views from the Cloud Terrace, Sky Terrace and Oriental Pearl Terrace at the 48th, 66th and 69th floors respectively make for invigorating breakfasts and sunset networking receptions.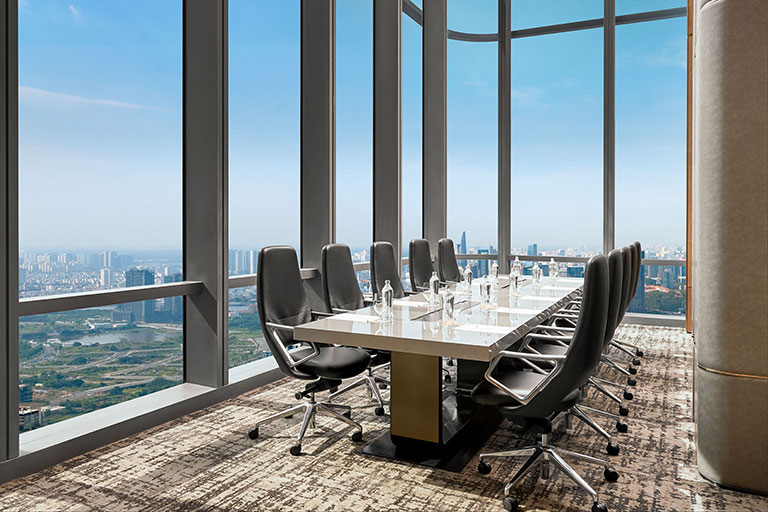 "As the first and only Autograph Collection Hotel in Vietnam, we offer a unique local experience to promote Vietnamese culture and history – such as a fresh take on traditional dishes like 'Landmark Pho' wagyu beef noodles; party themes for groups – Vietnam old and new, Vietnam in three regions, and fishing village – and curated activities," said Mandy Tran, director of sales and marketing for the hotel.
Creative activities include Vietnamese bamboo-cup painting and egg-coffee brewing workshops, exercise in the park and cruising on the Saigon River from the jetty nearby. Other options include the hotel spa and Vincom ice-skating rink. The events team can assist with bookings at restaurants and lounges in the complex.
Large corporate events secured since March include an IT exhibition for 1,000 pax, a textile exhibition for 800 and a car launch event for 1,200, alongside corporate meetings for 500 to 800 pax and many smaller meetings for 30 to 40 pax. Major sectors are IT, pharmaceuticals, finance and electronics.
Besides the domestic market, MICE traffic comes from South Korea, Singapore and India, thanks to daily direct flights. Singapore bookings are often for regional meetings, while Indian incentive growth is strong.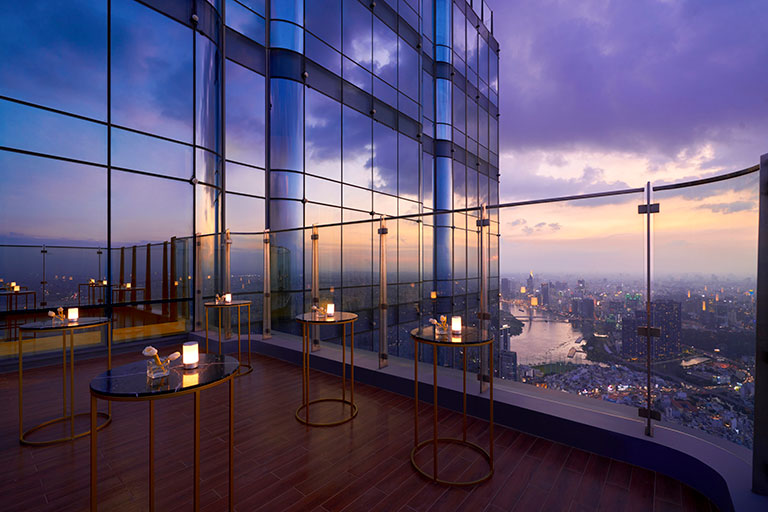 "For 2024, we expect business from China to pick up and are focusing on the US and Australia. There are many direct flights from Australia to Ho Chi Minh City operated by Vietnam Airlines, Jetstar, VietJet Air and Bamboo Airways," said Tran.
Marriott International global sales offices in Sydney and Melbourne help to promote the property at roadshows, AIME 2023 and again in 2024.
Complimentary or upgraded rooms for every 30 paid rooms and full-day meeting packages from US$55 (roughly AU$86 currently) per person upwards are being offered from now until November 30 for events staged through March 31, 2024. Planners who are Marriott Bonvoy members also earn points for booking qualifying events.
Tran added: "We work closely with DMCs and PCOs to bid for international conferences, corporate meetings and incentive programs and host MICE familiarisation trips to promote the destination and our hotel."
Linh Le, principal and co-founder at LUXPERIA DMC COLLECTIVE, suggested developing all-inclusive packages integrating Landmark 81's luxurious accommodation with DMCs' local expertise, offering tailored experiences for attendees.
However, with no convention bureau, industry stakeholders are hard put to bid for international association conferences amid competition and subvention from regional destinations.
"Joint familiarisation trips showcasing the seamless integration of DMCs' services, conference organisers' expertise and Landmark 81's opulence may entice international event planners," said Le.