Growing up working in hospitality and tourism roles, she's spent the better part of two decades working in corporate and large sporting events. It wasn't until year two of the pandemic and seeing the challenges the industry was facing that she decided to return to her hometown, first as business development manager and now as business events manager for RotoruaNZ.
"I really wanted to assist with the rebuild and recovery of Rotorua. I have a lot of friends and family that work within the industry here and so I feel pretty privileged to be able to collaborate with them but also proud to be able to represent them in this space," she says.
Rotorua, she says, has always been a standout destination with much to offer groups.
"We have some pretty amazing natural experiences and attractions. Our multiculturalism is essentially a big part of everything that we do. And we've got the natural environment as well, so the rivers, the lakes, and all our activity operators that contribute to the space. And also, we have quite a large spa and wellness focus with our natural waters and geothermal hot springs."
Like many industry professionals, she's seeing a strong prioritisation of wellness in delegate itineraries as well as a connection to culture. Rotorua is the ideal mix of both.
"Our ethos is, come as visitors, leave as friends and family. And so what they [delegates] get is that real, authentic, intimate experience with the locals and whoever they're working with while they're here. We take immense pride in our community and cultural identity, which helps us to create those meaningful experiences with our delegates."
The coming year, she says, is loaded with exciting events from world-class mountain biking event Crankworx, bringing competitors, spectators, media and more from all around the globe to Rotorua in March 2024 as well as MEETINGS 2024, New Zealand's national tradeshow for the business events industry, to be hosted at Energy Events Centre on June 19 – 20.
Wallace says it's the perfect opportunity to showcase the significant investments and new facilities available for groups.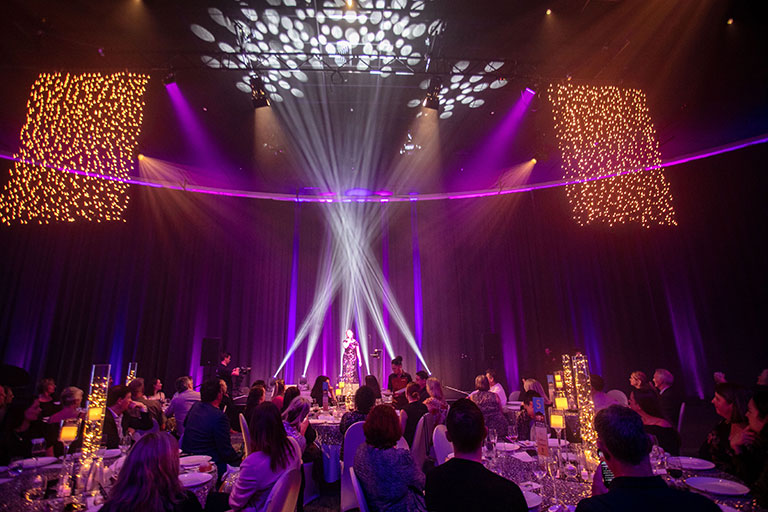 "There's been quite significant investment in Rotorua in the last two years with the Sir Howard Morrison [Centre] refurbishment…one of our convention centres. And then, also, we upgraded our lakefront and so much of Rotorua is based around the lake, so there was a significant investment and the upgrade of that.
"We also have our Wa Ariki Hot Springs and Spa which is our new five-star luxury spa facility. And a lot of our stakeholders in the business events industry have also done refurbishments. Skyline Rotorua, they've upgraded their luging tracks and we've also seen some hotels doing some great upgrades to the rooms such as Rydges Millennium and Regent [of Rotorua] and Novotel and Ibis will be shortly going through a full refurb as well," she continues.
Wallace says the excitement is still running hot for the Wa Ariki Spa development. It's Aotearoa's first iwi-built, owned and operated wellness spa which combines the region's healing geothermal waters with the centuries-old legacy of Ngāti Whakaue culture, healing practices and manaakitanga (caring hospitality).
Following the surge in wellness-based tourism and the priority of health and wellness in conference programs, a new five-star luxury hotel to accompany the spa is in planning with a yet-to-be-announced opening.
It's a much-needed addition, she says with hotels doing better now than pre-COVID with quickly filling forward calendars.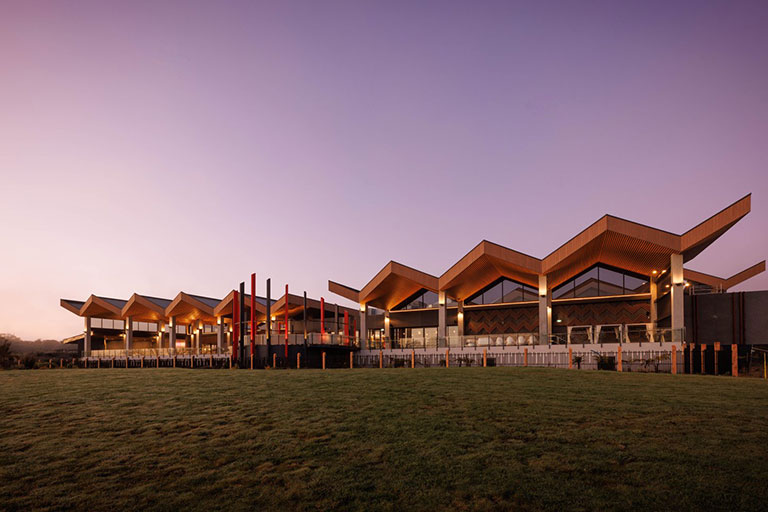 "Hotels are really busy, which is amazing. Lots of bookings coming in for 2024 and I'm getting working on a lot of events for '25, '26 or '27 now which is great.
"International conferences are really coming back now, especially those that align with our destination, such as forestry or geothermal and even cultural. We're working on a really exciting one, the Global Indigenous Conference which is coming in '24. That should bring 1,000 delegates into the region from…New Zealand, but also Torres Strait and Canada and Native American, First Nations. It's…all those cultures coming together and discussing what they're doing to future-proof generations to come in their local tribes," she says.
Ultimately, Wallace says it's the pride that RotoruaNZ's business events team has in people and place that create a memorable connection for groups.
"We're so excited to be hosting MEETINGS because they [attendees] will experience that. It will give us an opportunity to showcase our capability as well, from when they're coming into Auckland travelling to Rotorua; we can actually show them how that would work.
"I think a lot of people will be quite surprised by the infrastructure we do have," she says. "And they don't realise our major convention centre can host up to 3,000 delegates."