Situated 150km south-east of Bangkok, Pattaya has strong business events fundamentals: four- and five-star hotels with meeting space and facilities; two international convention centres – Pattaya Exhibition and Convention Hall and Nongnooch Pattaya International Convention and Exhibition Center; and many leisure attractions ranging from golf courses, sea cruises, water sports, theme parks, island retreats, entertainment, dining and shopping venues.
"Pattaya's position will reach a higher level due to its location at the centre of the EEC, a special economic zone established to attract investments in 12 high-end current and future industries," said Chiruit Isarangkun Na Ayuthaya, president of Thailand Convention and Exhibition Bureau (TCEB).
"The city can serve as a good venue for meetings, conferences or exhibitions related to knowledge and business development in the targeted industries."
Among them are next-generation automotives, intelligent electronics, advanced agriculture and biotechnology, automation and robotics, aviation, logistics, biofuels and biochemicals, and medical and high-value tourism.
TCEB, the EEC Office and Pattaya City are jointly developing the destination. TCEB is working with the city to create and package it to attract high-end tourism and MICE events to this seaside resort town, such as wellness routes, an in-town walking MICE route and local community experiences.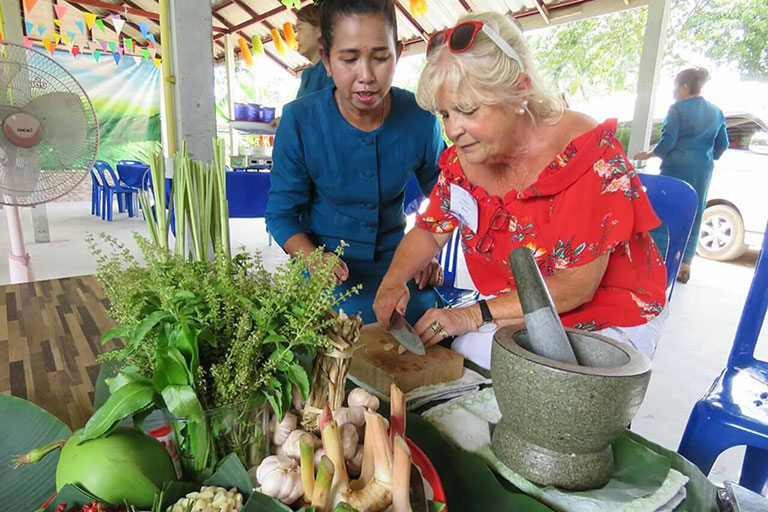 Under the wellness routes plan, clients and planners will be informed which establishments provide various wellness services. The in-town route will be explored and developed for participants to enjoy the local sights, sounds, smells and other attractions. Local communities near Pattaya or within the EEC will be encouraged to develop activities based on their culture and way of life into localised experiences for MICE groups.
The EEC covers parts of Chonburi and Rayong provinces, with Pattaya located in Chonburi. Local communities will be upskilled in transforming their local resources into premium products for MICE groups and business travellers. A government agency partner in this collaboration is Designated Areas for Sustainable Tourism Administration. Local partners will also facilitate events, such as providing transport, security, medical care and volunteers.
Chiruit said: "TCEB has always been working with Pattaya City and city stakeholders, including the educational sector and local communities near Pattaya. We can help connect them to foreign organisers and planners looking for support, facilitation, product offering and solutions.
"For EEC, we can help identify and update businesses on professional development opportunities arising from the national strategic industries EEC is in charge of."
Several international meetings and conferences will be held in Pattaya in the coming months and in. 2024, including orthopaedics this October, at which Australia is a guest nation. The annual Pattaya International Fireworks Festival returns in November and ADFEST regional creative festival in March 2024.
Pattaya is also on the sports calendar, being a LPGA Tour host location since 2006 and it just hosted Thailand's first Spartan Trail on August 5-6, drawing 6,000 participants from all over the world.