Nowadays, he oversees a property known for wooing planners with an enviable, tropical climate year-round and event spaces that go beyond the traditional ballroom and boardroom.
The fair weather and beachfront location, he says, allow planners to move much of their conference program outdoors.
"Delegates can be barefoot in the sand," Molnar says, adding that the idea of "locking you up in a room to get your full, undivided attention" isn't what groups are seeking anymore. Planners are keen to embrace the area they're in and the weather in far north Queensland allows for just that.
"We've got areas like Mirage Island, which is centralised around a couple of the largest swimming pools, which we're pretty famous for. There's a large lawn that stretches across Four Mile Beach between the pools and the beachfront," he says, adding that the wide range of outdoor space allows them to have plenty of creative license for events with up to 1,000 event attendees.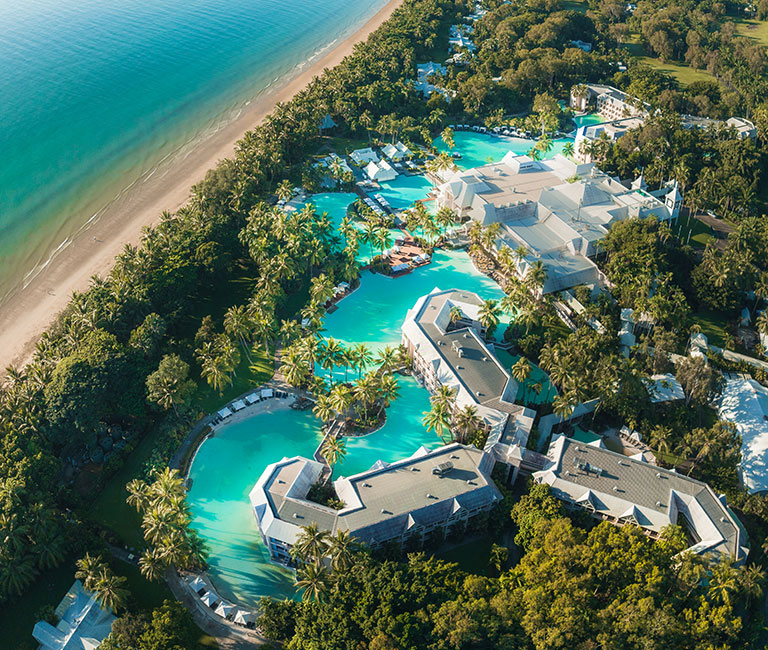 He says business events at the property have returned to a seasonality cadence and forward bookings are strong, with a strong return of international guests. Molnar says their peak season, June to November, is back-to-back events.
With such a robust return comes a range of requests and Molnar says he's seen a surge in organisations seeking sustainable and socially responsible additions to their program.
He says organisers are moving away from once-popular firework displays toward explosive art experiences using drones as a more environmentally-friendly option or adding corporate social responsibility (CSR) initiatives to their itinerary. But social responsibility in itself isn't new for the resort.
"We've always focused on using suppliers that are socially responsible and also eco-friendly," he says, adding that Port Douglas was the first Australian destination to be eco-certified and that parent company Marriott has strong environmental targets for carbon reduction along with other initiatives.
From a CSR perspective, Steve says partnerships with local organisations and community groups to facilitate rainforest revegetation, participating in wildlife sanctuary programs, turtle rehabilitation, marine reef debris clean-ups and the like are hugely popular with delegates and leisure guests alike.