It's a philosophy that Christopher Drivas, director of Sydney-based The Venues Collection lives by.
Managing a portfolio of six unique venue spaces and three restaurants, each with its own personality, Drivas has the unique position of hosting a wide variety of business events, each with varying hospitality requirements.
"Growing up with my father back in Greece, he had a cafe restaurant over there and since the age of seven, and I'm 66 now, since the age of seven, I just fell in love with serving people," he explains. 
"I love looking after people, making them feel happy and as my father taught me, when they walk through the door, they're in your house. And I've tried to get that right through the entire company."
Drivas has spent his entire career in hospitality – from restaurants to function centres – and one growing trend he can identify with certainty is the significant increase in dietary requirements for event menu development.
"Say 10 years ago, you would be looking at something like 10 per cent of attendees. Now it's something between the 30 and 40 per cent of an event with people having some sort of dietary requirements and there's so many more now than there used to be," he says, adding that it's essential to maintain a high level of flexibility to assist clients in creating menus to suit.
It's that same flexibility that's essential for adapting to the increase in last-minute changes, he says, chalking it up to the wide variation of client requirements nowadays. He credits his team for their adaptability and flexibility, particularly during the lockdown years of the COVID-19 pandemic.
"I've been very lucky within the company, basically surrounded by a great team of executives," he says adding that some of the team members have worked alongside him for 20 years.
Proving the invaluable nature of a dedicated and skilled team, Drivas went to great lengths, even sacrificing a personally-owned property, to ensure his team wasn't lost during the pandemic.
"You just can't risk losing good staff," he says. "You have to surround yourself with great people who care, who understand and are also passionate about what they do. And then those people transfer that love and passion to the teams under them. And that's very, very important," he explains.
Together with his team, Drivas says the industry is always challenging them to think creatively and find new ways of impressing event guests. This extends to "more creative decorations, more creativity with food and beverages, whether we'll create a new presentation or it's a three-course menu and there's nothing wrong with that as long as it's in within the realms of us delivering. So we'll accept that. It's a little bit like a training exercise," he says, "once you understand that you have to go with the times or you're going to be left behind."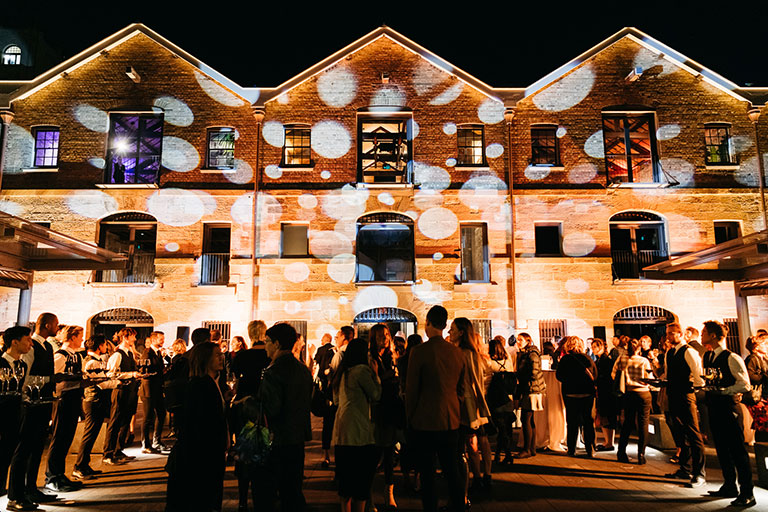 Drivas says that having a diverse array of businesses also allows for more creativity to go between venues to offer different locations. For example, holding a meeting or conference in a function space, moving to a restaurant for dinner or an alternate venue for a special event.
"We're very diverse in what we can deliver; each venue is different. You can have a heritage sandstone building, a prime waterfront function space that overlooks the harbour. The flexibility gives the opportunity to pick and choose where they want to go. And we're also able to turn around spaces quickly and recommend all the extra things they might want," he explains.
"I don't think there's anything that we have been asked within the last couple of years that we can't do. It's all about having a can-do attitude."
He says while many planners are seeking the newest, most creative menus, there's also a surge in requests for simple, quality food done well. Particularly seafood, he says, and a good piece of steak.
"It seems to be what people really want these days," he says. "That doesn't mean that we can't create a special menu as long as it's within our realms and our capabilities."
Drivas confirms that larger events have certainly returned to Sydney.
"Where there are larger events that come in, you know, the 1,000 or 2,000 pax events, they all feed into the businesses," he says, adding that the nature of The Venues Collection business means they get both longer lead time events in the larger function spaces and shorter lead time bookings for smaller to medium-sized group dining and private dining spaces. Particularly over the upcoming holiday season, he confirms that events, for them, are well and truly back.