Venues NSW gets second new chair in a month
Former NSW Premier Morris Iemma has been forced to give up his role as chair of Venues NSW for health reasons, after taking on the role in July.
Venues NSW oversees some of the largest stadium venues in the state and Iemma was chosen through a comprehensive selection process to be its chair, with his appointment announced on July 20 by the NSW Government.
However, late on Monday the state's sports minister, Steve Kamper, released a statement saying he had received Iemma's resignation "due to a medical episode and the requirement for ongoing treatment".
"My first thoughts are with Morris and his family. On behalf of the NSW Government, I wish Mr. Iemma a speedy recovery," Kamper's statement said.
"Out of respect for Mr. Iemma and his family, I ask for their privacy to be respected so that Morris can recover and rehabilitate in peace."
The sports minister said the former head of the NRL, David Gallop AM, had been chosen to replace Iemma, calling him "incredibly qualified candidate" who had applied with the role along with Iemma.
"David Gallop AM is a well-recognised and accomplished sports administrator, having led the NRL and FFA over a period of 20 years. David will bring valuable experience working with international organisations including FIFA and the Asian Football Confederation to the role."
The final of the FIFA Women's World Cup will be held at Stadium Australia on Sunday, a Venues NSW stadium.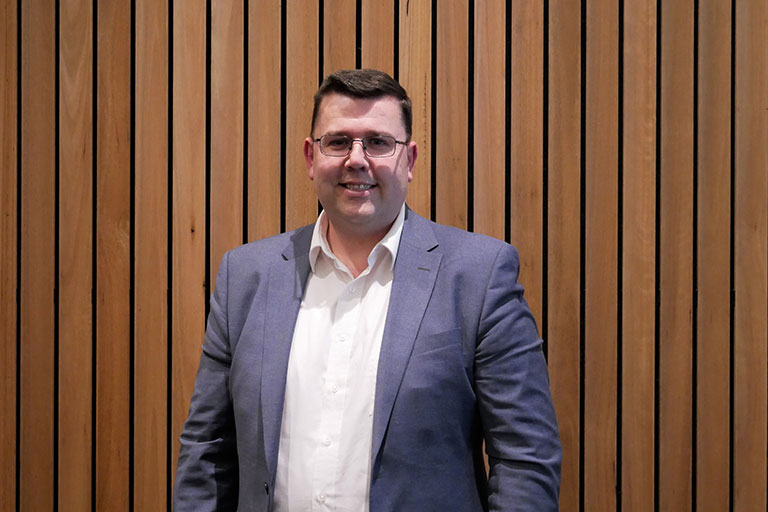 Te Pae Christchurch appoints head of technology and innovation
The first of New Zealand's next-gen convention centres to open, Te Pae Christchurch has appointed Nathan Gardiner as its head of technology and innovation.
Gardiner joins the venue from the University of Canterbury and will oversee ICT and AV at Te Pae Christchurch.
"Mr Gardiner's appointment marks an exciting milestone for Te Pae Christchurch," said general manager Ross Steele.
"His deep understanding of AV and ICT technologies, along with his forward-thinking approach, aligns perfectly with our commitment to delivering exceptional experiences for our clients and attendees."
Gardiner believes the AV and ICT integrated into Te Pae is one of its "standout features".
"I look forward to working with the Te Pae team to continue to provide the latest and innovative solutions tailored to the needs of our clients to enhance the overall event experience."
QT Wellington welcomes new GM
QT Wellington has locked in some solid experience with the appointment of its new general manager, Jodi Brown.
Brown joins the QT team in New Zealand's capital from Eos by Skycity in Adelaide, where she has been GM of the hotel and hospitality for the past four years. Prior to this, she was general manager of QT Sydney.
She will also oversee Museum Apartment Hotel in Wellington as GM.
Brown started her hotels career with EVT, the company that owns the QT brand, working as a business development manager at Rydges Melbourne in 2010.
"With her bold, collaborative, and supportive leadership style, extensive experience, and passion for luxury hospitality, we are confident that Jodi will lead the team to new heights and deliver exceptional experiences for our guests," said Simon White, general manager of operations in New Zealand for EVT Hotels & Resorts.
Under Brown's watch, the food and beverage offering is up for a refresh and the guest experience will be further elevated.
"I'm excited to be back working with QT," said Brown.
"It's such a vibrant and playful brand. My aim is to continue to grow and establish QT Wellington as the ultimate destination for travellers."
"People are the heart of everything we do, from providing a high level of service as part of the guest experience, to building a high-performing team.
"We plan on reinvigorating creative changes in our food and beverage offerings and will continue to look for new ways to provide exciting experiences for our guests."