Produced in partnership with Grampians Tourism Board
The Grampians (Gariwerd) National Park is home to an amazing mountain landscape to explore. For more than 150 years, the Grampians have produced award-winning, distinctive, cool-climate wines with some of Australia's oldest vines, with the most seasoned cellars in this region, all with a passionate wine maker at the cellar door ready to tell their story.
One of our industry's well known hotel professionals, Kerrie Mulholland, has made the move from the city to regional Victoria. She commenced working with Grampians Tourism as Partnerships Manager in September and has fallen in love with the region. She was attracted to the region not only for its beauty and incredible landscapes, but for what it has to offer visitors. Over the past few weeks Kerrie has been out and about meeting industry partners and exploring the region. She shares some key highlights for the conference and incentive market to consider for future events.
Here are six of her latest discoveries.
A unique farm stay at the Homestead that was built in 1842 with five luxury bedrooms and eight boutique bedrooms in the Shearers Quarters. Mount William Station can accommodate up to 40 people twin share, or 20 individual bedrooms. Glamping tents can also be set up on-site.
Other highlights
A 40-minute helicopter ride from Essendon Airport to Mount William Station
Great venue for team building and corporate retreats.
Polo Day happening at the end of October
A boardroom for 18 and a sit-down venue in the Stables for up to 100 guests coming in early 2024
A marquee can also be used on the property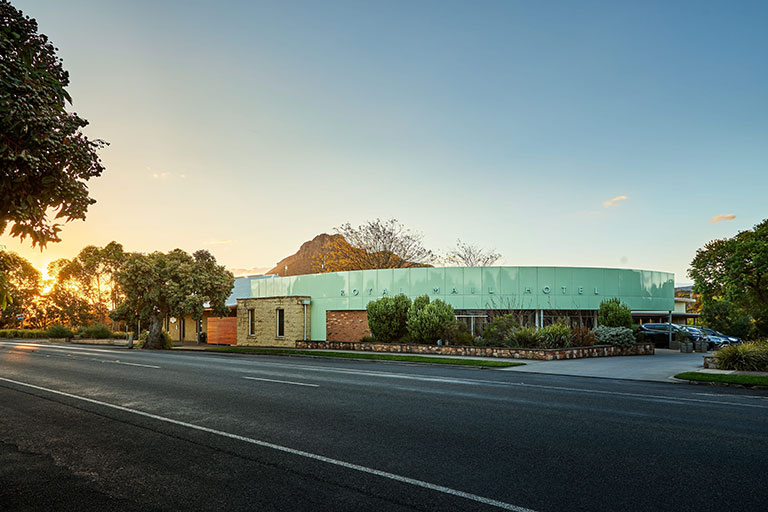 Royal Mail Hotel, Dunkeld
The Royal Mail Hotel offers accommodation of up to 20 rooms and a boardroom for 20 guests.
Experiences
Join the sommeliers at a wine-tasting event held in their award-winning wine cellar, home to an impressive 30,000 bottles. The cellar has a range of local and international wines and features the largest private collection of Bordeaux and Burgundy in the Southern Hemisphere.
Get acquainted with the Biodiversity Reserve locals and join the conservation team at feeding time to encounter native and endemic species, including Eastern Quolls, Fat Tailed Dunnarts and more.
Join the Royal Mail Hotel's chefs to see Australia's largest working restaurant kitchen garden. The tour demonstrates the organic practices employed by the hotel and how the daily harvest influences the menus at both of the hotel's dining rooms, Parker St Project and Wickens.
Good to know
A five-minute drive from the Royal Mail is Mount Sturgeon Homestead which the team also manages. Group dinners in a marquee can accommodate up to 150 guests overlooking the stunning Mount Sturgeon.  
Visit one of Australia's oldest wineries, Seppelts Great Western, founded in 1865. Have a unique gourmet dining experience in Seppelt's historic cellars, 'The Drives'. The Drives are now classified with the National Trust and were dug out over a period of 60 years and stretch 3km underground, with capacity to store up to three million bottles of wine.
Private wine tastings and sit-down dinners in The Drives can be delivered for up to 200 guests. On-site accommodation is available in the Vine Lodge and in glamping tents.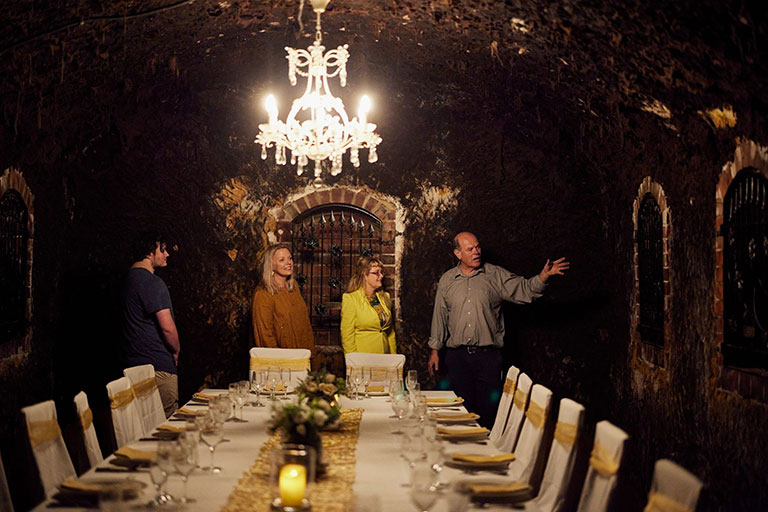 Take a scenic flight over the Grampians National Park and a wine tour visiting three to four vineyards including lunch and more.
Take a group on a guided tour of Grampians National Park and show them the highlights. Suitable for groups of up to 22 people, including those with low to medium levels of walking ability. Participants will learn about the parts of the national park they visit and hear about the history of the region.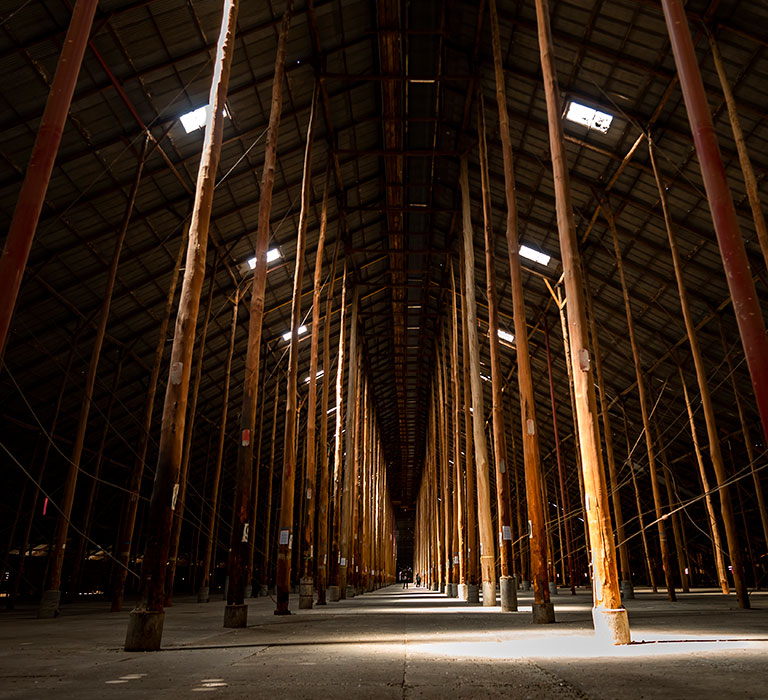 You may remember it from Master Chef earlier this year – The Stick Shed in Murtoa is the only remaining emergency grain store built during World War Two.
This structure is an enduring testament to iconic Australian bush ingenuity and a symbol of the growth and strength of the Australian wheat industry. The venue can cater for an off-site dinner for up to 100 people.
To find out more about business events possibilities in The Grampians, contact Kerrie Mulholland, Partnerships Manager, Grampians Tourism Board Inc.
M: 0400 948 293. See more about the region on the Visit Grampians website.