Nominees up for the coveted trophies on September 13 come from every state and territory in Australia and represent some of Australia's largest public events and many of the most significant business events held in Australia over the qualifying period, as well as events for well-known corporate brands.
Amongst the public events in the best event categories is Vivid Sydney 2023, the Formula 1 Rolex Australian Grand Prix 2023, the National Multicultural Festival 2023, National NAIDOC Awards 2022, Sydney WorldPride 2023, Tasmania's Taste of Summer 2022 and the record-breaking Adelaide Fringe 2023.
On the business events front, Xerocon Sydney 2022, the 26th World Mining Congress 2023, Salesforce World Tour Sydney 2023, the Sydney WorldPride Human Rights Conference 2023, the Australian Hydrogen Research Conference 2023, HP Elevate 2022, and Orbital 2023, an annual Optus event, are all up for gongs. Last year's winner of Best Congress, Conference or Exhibition and Australian Event of the Year, the Asia Pacific Incentives and Meetings Event (AIME), is shortlisted again this year.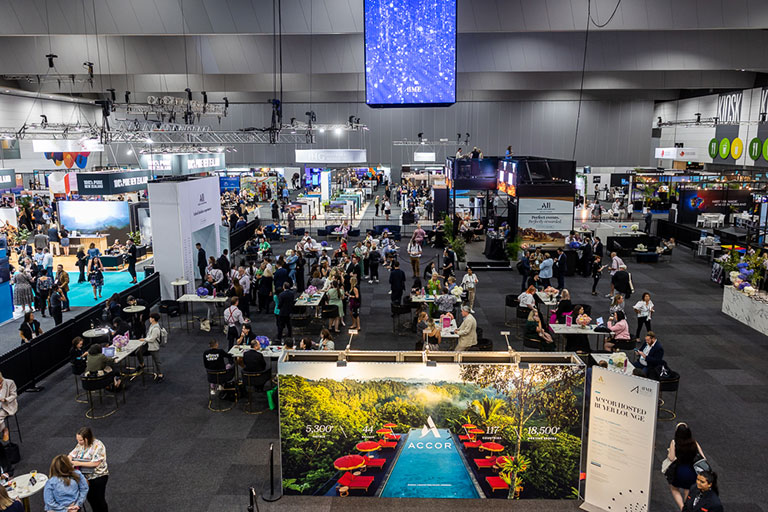 Businesses nominated for company categories include Arinex, ICMS Australasia, AV1, NW Group, Stagekings, We Are Phoenix, The Shift Corp, Headbox Solutions, Nectar Creative Communications, Intelligent Risks and OMG XP.
Venues on the shortlist include The Winx Stand at Royal Randwick and the Bondi Pavilion in Sydney and RAC Arena and Perth Town Hall in Western Australia's capital.
"The overwhelming response to the Awards has certainly been evidenced [by] the number and quality of entries received this year," said Brenda LaPorte, one of the co-chairs of the independent judging panel which determines the nominees and winners over two rounds of judging.
"It has demonstrated our resilience and ambition to reignite the industry, deliver impactful events that engage the public and build corporate outreach."
Organisers have also revealed the venue for the 2023 awards night on September 13, eschewing city centres to take the industry somewhere it has never been en masse – The Highline Venue in Bankstown in Sydney's south west.
See the full list of nominees for the Australian Event Awards here.