Earlier in the day, Tourism New Zealand's chief executive René de Monchy announced the national visitor marketing agency's business events team would target NZ$135 million worth of international meetings for New Zealand next financial year, across 90 bids, with Tourism New Zealand's Conference Assistance Programme (CAP) to boost bidding efforts by adding a financial incentive for organisers to choose New Zealand.
"In FY24 Tourism New Zealand will work hard to support New Zealand's business events sector to attract business that will also grow knowledge and collaboration across many of society's important subjects and industries. This target is reflective of the recovery of the business events sector and our aspiration for success in this market, which is New Zealand's fourth most valuable," de Monchy said.
"Whether it's conferences that aim to improve equity for women and girls in sport, or will grow New Zealand's sustainable agri-food-tech sector, business events contribute to our country in many ways, both tangible and intangible."
The target for next financial year follows a successful 12 months over the second half of 2022 and the first half of 2023, in which the Tourism New Zealand business events team collaborated with destinations on 84 conference bids worth NZ$120 million, against a target of 70 bids worth NZ$105 million. New Zealand won 63 per cent of bids supported by the national agency, locking in 54 events worth NZ$63.8 million.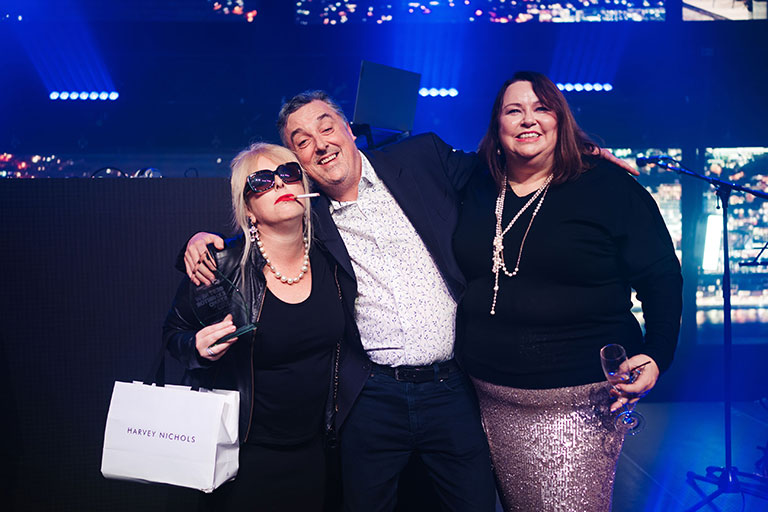 Once the show floor had closed for 2023, 675 MEETING participants headed to Shed 6 on Wellington's waterfront to wrap up the event with flourish, bring plenty of fake cigarettes, over-sized inflatable champagne bottles and the odd feather boa. Amongst the crowd were Patsy Stone doppelgangers, impressive flower headdresses, and at least one bare male chest.
"As Wellington is renowned for offering something for everyone – so was this evening," said MEETINGS' event manager Chris Peak of the night.
"We invited guests to join us at Shed 6 dressed ready to party and enjoy great food, local beverages, and excellent entertainment.
"With first rate entertainment and a few surprises thrown in for good measure, MEETINGS 2023 had the ultimate send-off."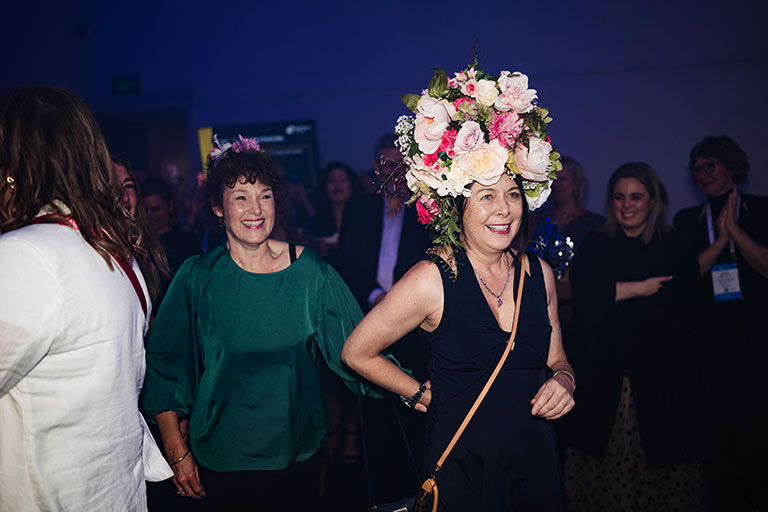 With Southward Distilling's gin bar being overrun for much of the night, Christchurch businesses dominated the best stand awards, with Kim Chan Events taking out the best individual stand award while HOT Events took home the best new exhibitor accolade. Rotorua flew the flag for the North Island, winning best regional stand for their impressive show floor presence.
Wellington was also in a celebratory mood, after hosting MEETINGS for the first time.
"We have had an incredible week. Every hotel, venue, supplier and experience in the city has come together to make MEETINGS 2023 a success," said Business Events Wellington's manager Irette Ferreira.
"This week shows just how tight-knit Wellington's industry is and what a client can expect when hosting a conference or event in the capital."
The event's 400 buyers stayed at 21 hotels around Wellington's city centre, with a 1,000 participants in total attending what was the first large-scale exhibition at Wellington's just-opened convention centre, Tākina.
Wellington had its largest ever presence on the show floor, with 20 local exhibitors. The destination also hosted a weekend famil for 30 Australian buyers and media and a day famil for 140 buyers and media in the days prior to the MEETINGS show floor opening.
Business Events Industry Aotearoa (BEIA), which owns and organises MEETINGS for its members, also showed appreciated for the destination and venue teams in New Zealand's capital.
"MEETINGS 2023 was an outstanding success thanks in no small part to the team at Business Events Wellington and Tākina Events," said BEIA chief executive Lisa Hopkins.
"The venue itself was maximised with all rooms and meeting space used."