New hotel development role for Marriott International
Marriott International has created a new role to support its expansion in Australasia and the Pacific, promoting Tristan Cooper to director of hotel development for Australia, New Zealand and the Pacific.
Cooper joined the hotel group in 2019, leading Marriott's feasibility planning department until now.
"In his four years with our business, Tristan has proven himself to be a highly respected and talented executive. I couldn't be more excited for Tristan to advance his career with this opportunity," said Marriott's vice president of hotel development for the region, Richard Crawford, to whom Cooper will report.
"It's no secret that as a NASDAQ listed company, and the largest hotel company on the world, our shareholders demand growth. We are certainly upholding our end of the bargain here in the Australia Pacific region, and Tristan's appointment will add important fire power to help execute our assertive expansion efforts."
"When Marriott acquired Starwood in 2016, Marriott operated just six hotels in our region. Today, we have 43 open hotels, and another 20 agreements signed, meaning we will move from six hotels to more than 60 hotels by 2027.
"Tristan's appointment will enable us to focus on our strategic growth objectives that centre around transitioning existing hotels to the Marriott network, expanding our franchise footprint, and focusing on the select service segment," said Crawford.
Marriott recently opened its thousandth hotel in the wider Asia Pacific region and expects to open two hotels a week across APAC in 2023.
Cooper said he was delighted to be stepping up within Marriott.
"Beyond the numbers, the depth in brands and quality of hotels we have been both signing and opening is particularly exciting.
"Right now, we can say without challenge, that Marriott operates the most diverse, highest quality, and best performing hotels in the Asia Pacific region, with Australia, New Zealand and the Pacific Islands being a key contributor to this. I very much look forward to working with Richard and contributing to the next phase of Marriott's growth," said Cooper.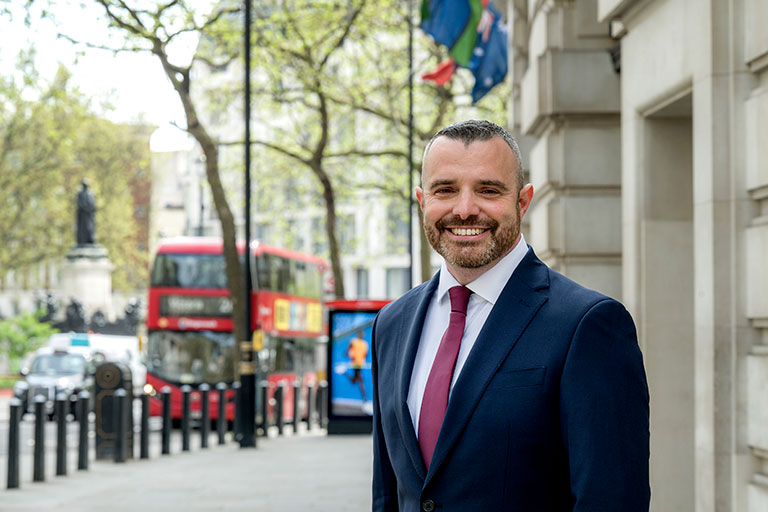 New European director for BESydney
Bidding organisation BESydney has picked up an experienced UK business events professional, Jamie Ades, as its new director for Europe.
Most recently Ades was a senior account manager for associations at ExCel London, a major business events and exhibition venue.
Before that, he was senior destination manager for business events for Visit Britain. Altogether, he has more than two decades of experience in business events.
Based out of London, Ades is working with BESydney's Berlin-based associate director for the region, Sebastian Gonzales, to provide full geographic coverage of the world's largest source market for association gatherings.
"Jamie's experience and reputation in the global association market, linking in with Sebastian based in Berlin, and our other in-market teams in Asia and North America, gives us a formidable and knowledgeable team showcasing Sydney's industry sector strengths and event capability around the globe," said BESydney's executive general manager of bidding Kristian Nicholls.
"BESydney is well and truly back to pre-COVID levels with around 100 bids on the go, including bidding for 2026, when our new Western Sydney International Airport opens, and beyond. So far, this financial year, we've secured 44 new meetings solidifying a strong forward pipeline with 275 future business events heading to Sydney between now and 2030."
"With key delegate markets in our region, including China, now returning in greater numbers, we offer an open invitation to European-headquartered associations to add a fresh Southern Hemisphere perspective to their global conversation by partnering with us to bring their next global event to Sydney, an experienced, welcoming and culturally unique destination – on the lands of the oldest continuous culture on the planet."
Ades is diving headfirst into the role, which he starts today, flying the flag for Sydney at major business events trade event, IMEX Frankfurt in Germany in two weeks' time.
"I'm thrilled to be joining BESydney at such an exciting time, and I look forward to the opportunity to contribute to Sydney's rise as the leading APAC destination for business events," said Ades.
"I look forward to building on the already achieved success and showcasing Australia's unmatched sector offerings."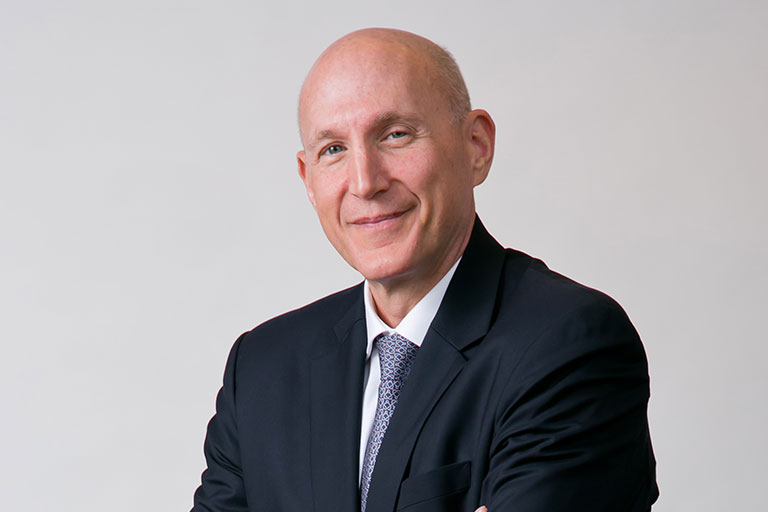 Tourism Australia's board chair joins the TFE Hotels board
Hotel industry leader Michael Issenberg has joined the board of TFE Hotels as the hotel group prepares for further expansion around the world.
Issenberg was chair and CEO of Accor Asia Pacific for 26 years and is currently chair of Tourism Australia's board as well as being on the board of The Star Entertainment Group.
"As TFE looks to 2024 and beyond, we are focused on growth, quality and innovation," said TFE Hotels' chairperson​ Allan Vidor, also the managing director of TOGA Group.
"In that respect, we are thrilled that Michael has joined the Board," said Vidor.
"He is results driven, highly skilled in acquisitions and mergers and, during his tenure, led Accor to become the largest hotel operator in Singapore, Indonesia, South Korea, Thailand, Vietnam, Australia, and New Zealand, supporting more than 140,000 employees.
"Michael has a stellar track record in strategy, investment and operational excellence across the US, Australia and Asia, which will stand us in good stead as we continue to grow globally."
Altogether Issenberg will bring over 42 years' of hotel experience to the TFE board.
"I am excited to be joining the board and assisting the company with the next stage of its growth and evolution," said Issenberg of his new role.
"The joint venture between Toga and Far East Orchard Limited ten years ago, was a game changer for both companies and the Australian hotel industry, creating a unique platform of brands, operations and real estate capabilities."
Quandamooka traditional owner Cameron Costello has become a First Nations Ambassador for ASM Global Australia
ASM Global Australia appoints First Nations ambassador
Cameron Costello, a Quandamooka traditional owner from the Moreton Bay region in Queensland, has joined ASM Global in Australia as a First Nations ambassador for the venue group.
Costello is deputy chair of the Queensland Tourism Industry Council, interim chair of the Queensland First Nations Tourism Council, and sits on the Queensland Government's Brisbane 2032 Olympic and Paralympic Legacy Committee.
"Cameron brings a 25-year legacy delivering First Nations arts and cultural policies in Queensland and has extraordinary experience particularly in the tourism and events sector," said ASM Global Asia Pacific chairman and CEO, Harvey Lister AM.
"His contribution and advice will be pivotal to the group's reconciliation journey and cultural competency."
Costello will advise ASM Global's leaders on First Nations projects and protocols, help the venue group develop a Reconciliation Action Plan and work with ASM Global venues around Australia on cultural competency training.
ASM Global business events venues in Australia include ICC Sydney, Brisbane Convention and Exhibition Centre, Cairns Convention Centre and Darwin Convention Centre.
"In terms of what we want to achieve, for me it is around leadership and legacy," said Costello, who sees alignment between First Nations gatherings which have been happening for thousands of years and the gatherings that ASM Global hosts.
"It is important that there is opportunity for real outcomes for First Nations peoples through training and employment that will empower them to achieve their potential, to help close the gap and improve their quality of life. There are so many amazing opportunities within the structure of ASM Global that can help drive and deliver practical outcomes."
"Looking towards 2032 I hope we will look back and be able to say we have unlocked a First Nations renaissance period in Australia where we have grown and celebrated our oldest living culture, with Australians from all backgrounds walking together, hand in hand seeing historic moments unfolding."