ICC Sydney, MCG Events and ICMS Australasia each took home three awards, with ICMS Australasia scooping up the Platinum award recognising the highest scoring entry across all the event of the year categories, for their submission on the 21st International Meeting on Lithium Batteries 2022, which took out the Government Event of the Year category.
Forum Group Events & Marketing won the event agency category while MCI Australia won the PCO category. ASHM Conference and Events Division, Novatech Creative Event Technology and Milestone Creative Australia all entered the Hall of Fame for winning their respective categories for three consecutive years. Saxton Speakers CEO Anne Jamieson was recognised with the MEA Outstanding Contribution Award.
"Tonight we were able to showcase performances of distinction across the breadth of the Australian events industry during 2021 and 2022," said MEA's CEO Peter McDonald.
"It's my hope that every national, as well as state and territory, finalist and winner will use their peer determined acknowledgement to champion and leverage themselves as they conduct business."
McDonald thanked the two award sponsors, Accor and Tourism Australia, as well as the judges, led by chair Simon Baggs, current chair of Lateral Event Management.
According to MEA, over 200 people attended the national awards ceremony, which wrapped up the association's national conference on the Gold Coast.
Onstage Entertainment, SolRED Creative Event Services, Orion Media Group, Movie World and Events Fantastic all helped deliver the awards dinner. Luke Hannan was the MC.
The full list of winners is below. State and territory winners who were shortlisted for the national award are listed in italics underneath the national winner. Each national winner is also a state or territory winner.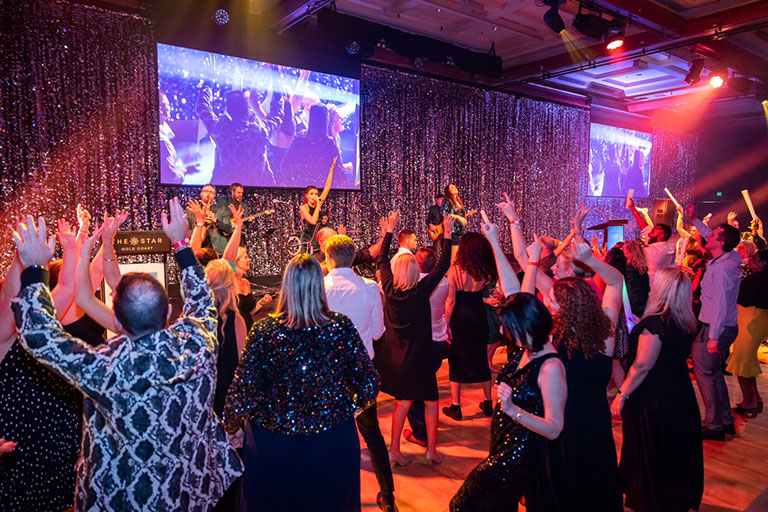 Company awards | Event management award categories | Sponsored by Accor
Event Agency: Forum Group Events & Marketing
Northern Territory: AA&P Events
Victoria: We Are Phoenix
In-House Event Management Team – Association: ASHM Conference and Events Division
Victoria: Department of Education, Victoria
In-House Event Management Team – Government: Department of Queensland – Programs and Events Team
Professional Conference Organisation: MCI Australia
Event products and services award categories
Audio Visual Services: Novatech Creative Event Technology
New South Wales: ICC Sydney
Banqueting & Catering: Melbourne Convention & Exhibition Centre
Event Marketing: Milestone Creative Australia
Victoria: Social Season
Event Technology: Touchpoint Meeting Services
Queensland: EventsAir
Victoria: Cvent
Exhibition Services: Harry the hirer
Speaker, Entertainer or Team Builder: Saxton Speakers Bureau
New South Wales: BeChallenged
Specialist Services & Suppliers Award: Congress Australia
Excellence in industry award categories
Innovation Award: MCG Events
Skilling Program of the Year: ICC Sydney for Professional Growth Program
Venue award categories
Event Hotel of the Year: Crowne Plaza Terrigal Pacific
Event Venue – Capacity less than 1,000: MCG Events
New South Wales: Cliftons Event Solutions
Tasmania: paranaple Convention Centre
Event Venue – Capacity more than 1,000: Sydney Showground
Event of the year categories
Association Event of the Year: MCI Australia for 21st International Conference on Emergency Medicine
Australian Capital Territory: Master Builders Association of the ACT
New South Wales: ICMS Australasia for 20th International Conference on Soil Mechanics and Geotechnical Engineering (ICSMGE 2022)
Cause Related Event of the Year: RAC Arena Perth & Channel 7 Telethon Trust for Telethon Weekend 2022
Corporate Event of the Year: Melbourne Royal for 2022 Melbourne Royal Australian International Beer Awards
New South Wales: OMG XP for HP Elevate
Queensland: The University of Queensland for UQ Open Day – St Lucia
Exhibition of the Year: Creative Hire for Dicker Data TechX 2022 Roadshow
Government Event of the Year: ICMS Australasia on behalf of CSIRO for 21st International Meeting on Lithium Batteries 2022
Queensland: Department of Education, Queensland for 2022 Principals' Conference and Business Day
Victoria: VEE Agency for Sydney Shimmer Festival
Incentive Event of the Year: OMG XP for HP Elite Partners: Island Escapades
Major Event or Festival of the Year: Brisbane Racing Club for Stradbroke Season 2022
New South Wales: SoldOut Events for Brisbane 2032 Olympic and Paralympic Games Announcement – Brisbane Live Site South Bank
Regional Event of the Year: Deni Play on the Plains Festival for Deni Ute Muster
Special Event of the Year: Sofitel Melbourne On Collins in partnership with Finucane & Smith for Future.Joy.Club.
New South Wales: Forum Group Events & Marketing for Beat Your Bucket List, South Africa
Queensland: Imagine Holidays for Human Nature in Uluru
Virtual Event of the Year: ICC Sydney and The Royal College of Pathologists of Australasia for Pathology Update 2021: Re-cracking the code
Victoria: We Are Phoenix for Camp Quality Virtual Camps
Event Legacy Award: ICMS Australasia for 20th International Conference on Soil Mechanics and Geotechnical Engineering (ICSMGE 2022)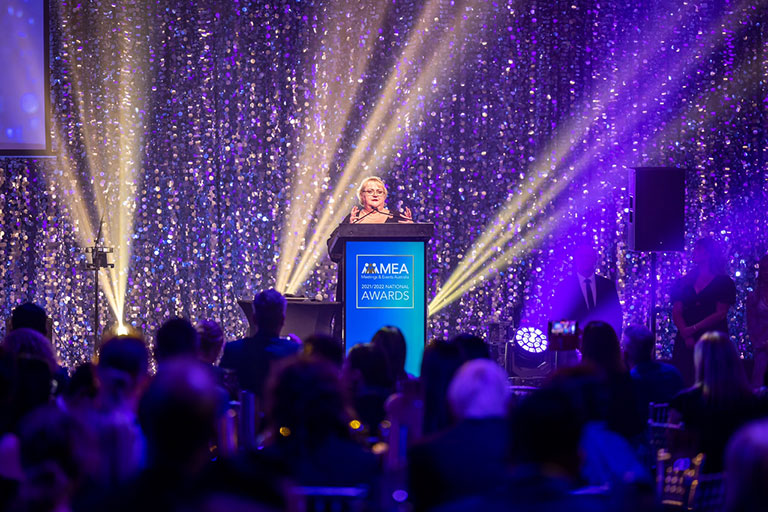 Event professional award categories
Event Manager of the Year – PCO: Susan Harris BBus (Mktg), AEP – Absolute Events & Marketing
New South Wales: Lili Lin, ICMS Australasia
In-House Event Manager of the Year – Association, Corporate or Government: Andrea Heath – Imagine Holidays
Victoria: Olivia Belvedere, Melbourne Royal
Operations Person of the Year: Jack Crozier – ICC Sydney
Sales, Marketing or Business Development Person of the Year: Troy Stasinowsky – MCG Events
New South Wales: Gabriella Alberici, ICC Sydney
MEA Platinum award categories
Platinum Company of the Year: Congress Australia
Platinum Event of the Year: ICMS Australasia for 21st International Meeting on Lithium Batteries 2022
Platinum Event Professional of the Year: Susan Harris BBus (Mktg), AEP – Absolute Events & Marketing
Outstanding Contribution Award – sponsored by Tourism Australia
2021-2022 MEA Outstanding Contribution Award: Anne Jamieson, Saxton Speakers Bureau