Wine industry heading to Adelaide
Adelaide will host the 2026 International Masters of Wine Symposium which is expected to draw 500 delegates from wine growing regions around Australia and around the world to the South Australian capital in November 2026.
Approximately half the attendees are anticipated to be masters of wine – one of the highest qualifications in the global wine industry, while the other half will comprise wine buyers, retailers and sommeliers. It is expected that most international delegates will travel from regions where Australia exports large quantities of wine, including the UK and the USA and South East Asia.
In the year to April 2023, wine exports from South Australia were valued at $1.3 billion, making up 64 per cent of Australia's total. The UK, the US and Hong Kong alone account for 43 per cent of the value of the state's wine exports.
"South Australia's reputation for excellence means consumers and investors can be confident our wine is of the best quality," said South Australia's minister for primary industries and regional development, Clare Scriven.
"The symposium will be exciting because we can showcase these internationally renowned wines to the rest of the world."
The state government is sponsoring the event with Business Events Adelaide also supporting the event, along with several other wine related organisations in Australia and the University of Adelaide.
"Attracting the who's who of wine from across the globe into our city, wining and dining them with our products and produce, will have wide-ranging benefits to our exporters and producers," said the state's minister for trade and investment, Nick Champion.
"This will also open opportunities for our wine regions to the most powerful global cohort of wine buyers – while establishing Adelaide as a centre of cuisine, wine and conferences."
The win is a long time coming for South Australia, having originally been tapped to host the event in 2022, before it was scrapped due to the pandemic.
"With international tourism still recovering from the impacts of the pandemic it is incredibly important we continue to put South Australia on the world map at every chance," said Zoe Bettison, South Australia's tourism minister.
"South Australia's wine is a key driver of visitors to our state. As Australia's wine capital and one of just 11 around the world, it is terrific to have representation at an international wine event – putting our state in front of the people who will help sell it.
"South Australia's convention economy provides the rest of the world a window into our beautiful state.
"This event is about more than just a convention, it's about taking full advantage of showcasing our state to these global leaders of industry."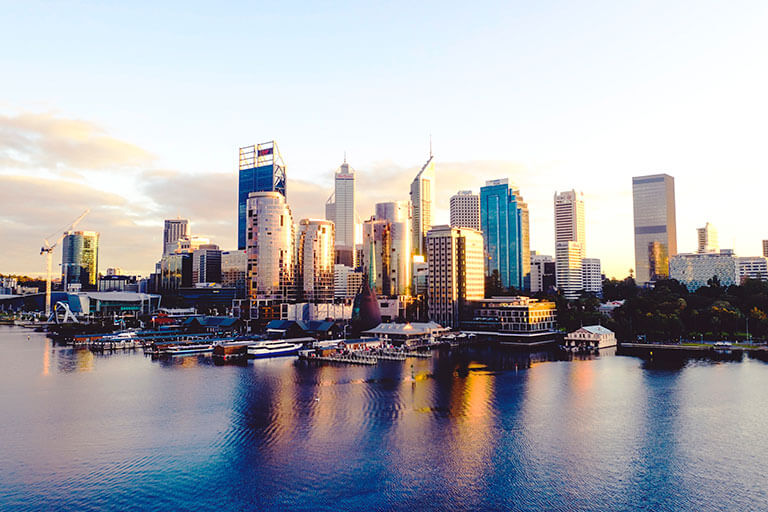 Perth to host Indo-Pacific earth and space conference later this year
Five hundred delegates from around the world are expected to attend the inaugural Indo-Pacific Space and Earth Conference this October in Perth.
Representatives from the space, resources, energy, agriculture, defence, advanced manufacturing, robotics and education sectors are all anticipated to participate in the meeting, coming from government and industry as well as research organisations.
The conference is set to showcase advanced technologies including AI, machine learning, quantum, autonomous systems, remote sensing, robotics and next generation communications.
Speakers confirmed from the event include the head of Australia's space agency, Enrico Palermo, Head, as well as leaders from the energy and space exploration organisations, including NASA.
"This is major opportunity for Western Australia to show off our State as a competitive location for thriving hi-tech industries," said Western Australia's premier Roger Cook.
"Space technology provides huge potential to drive economic benefit across the whole economy – providing insights for farmers, supporting emergency services, enhancing decarbonisation, sustainability, food production and connecting regional communities."